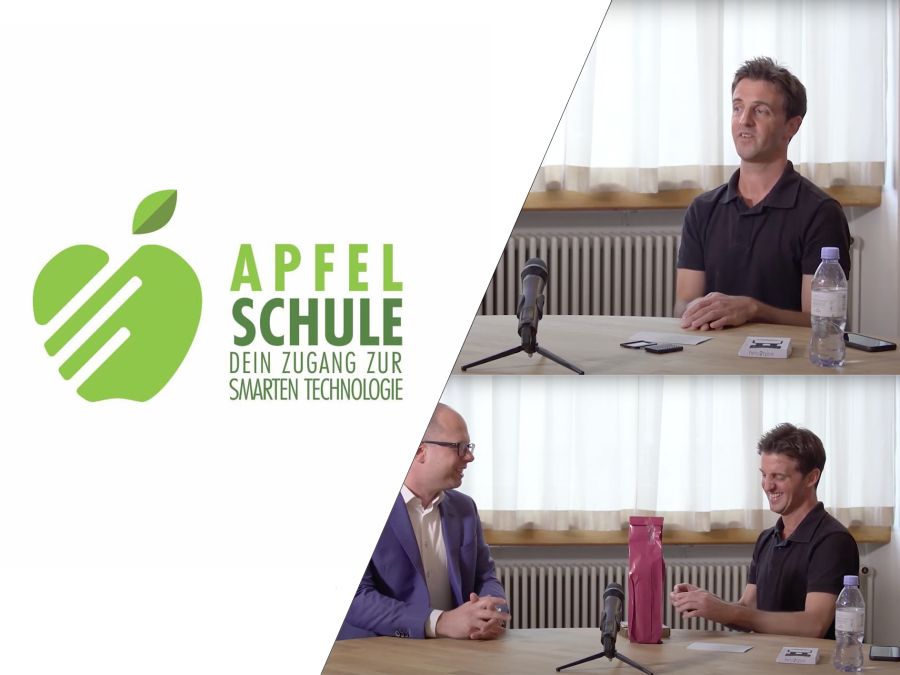 Livestream on YouTube and its pitfalls
50-60 spectators, but an empty room, somewhere one or two cameras and myself at a big round wooden table. In the air the smell of coffee, but in front of me a glass of water. That was my scenario in mid-June.
I was offered the opportunity to tell the product of help2type and the story about it for 10 minutes at the general meeting of the apple school. The Apfelschule is the association that teaches visually impaired people how to use the iPhone with VoiceOver. These viewers are exactly my target group. I really wanted to convince them of our product. The association held its annual general meeting. We were already guests there last year. At that time I was sweating in Lucerne during my final oral examination for my master's thesis. Today everything was different. Translated with www.DeepL.com/Translator (free version)
Because of the omnipresent virus, the event took place online. Sandro Lüthi, the president, acted quickly with Swisscom as his partner. The general meeting was transmitted digitally, i.e. online via Livestream.
When I sat down and tried to look into the corner to the cameras, it felt a bit unreal. Unfortunately, jokes are only answered silently by the camera. Nobody seems to notice a slip of the tongue, but I am aware that there are 50-60 people actively listening. The translator would also be more relaxed if I would roughly stick to the script.
After 2 minutes, when I already spontaneously changed my script in the order, it slowly started to feel normal. When explaining the person Jack Lee, I got a little fuzzy. I tried to simplify the complicated connection, but failed miserably. That shows it's true: Always stick to the exact truth or it gets complicated. The listeners are intelligent and would certainly have understood the connection.
In the end I felt relaxed and satisfied. The orders received for the keyboard made me happy and are proof that I succeeded in getting the idea across.
At this point, I would like to thank the Apfelschule for this chance and all the spectators who made their time available to me. Until next time.
Here is the link where you can look up the story (from about the 25th minute):
https://www.youtube.com/watch?v=GRojGXmYWx0&feature=youtu.be
If you have tips for improvement or if you are wondering about something, write us a mail to info@help2type.com.
Best regards
Marcel